Here's where the "sliding timescale" is about to bite Marvel in the ass in a big way.
OK, I can accept that the Magneto walking/flying/menacing his way around modern day Marvel Earth is a lot younger than he should be because hey, when he got his proper age restored waaayyy back in the Claremont X-men days, well, he could have had his age reset in his late 30s for all we know.
That's not the problem.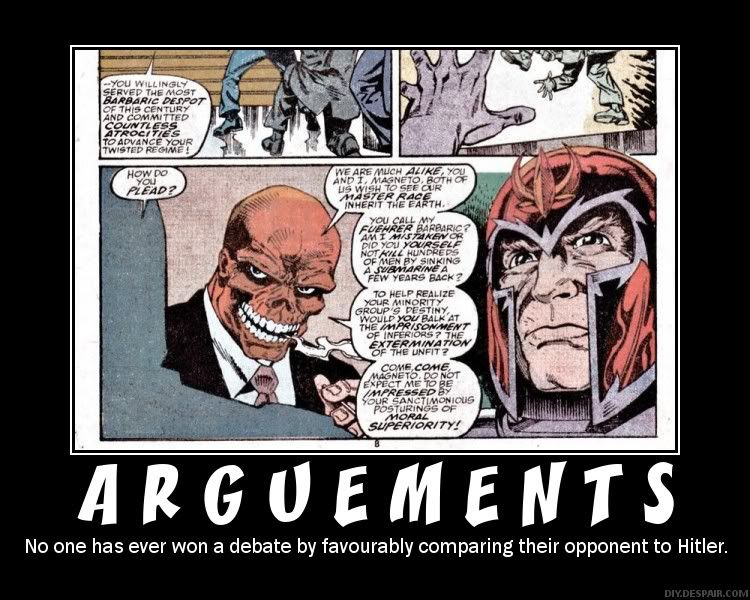 The problem is the Scarlet Witch and Quicksilver.

If we assume that they are thirty five years old (which is the upper limit of assuming their ages) that gives them a birthdate of 1975....which is 30 years AFTER World War Two. Which means that at best, Magneto (and Magda, his wife who was also a Holocaust survivor) would have been into their forties. This of course, is a problem that is only going to get worse as the timeline keeps sliding forward, and you have to do some impressive mental gymnastics to work around this issue.
Now, clearly I'm not saying that Magneto's origin needs to be fully retconned - like it or not, the Holocaust experience gives the character most, if not all of his gravitas and makes the character's motivations much more dramatic, revealing, and even on occassion, understandable (if not sympathetic). But don't be surprised if in the next twenty years someone in the Marvel Braintrust comes up with the idea that Magneto subconsiously "electromagnetically extended his own lifespan as well as that of his wife" in order to prevent this problem from getting any worse.