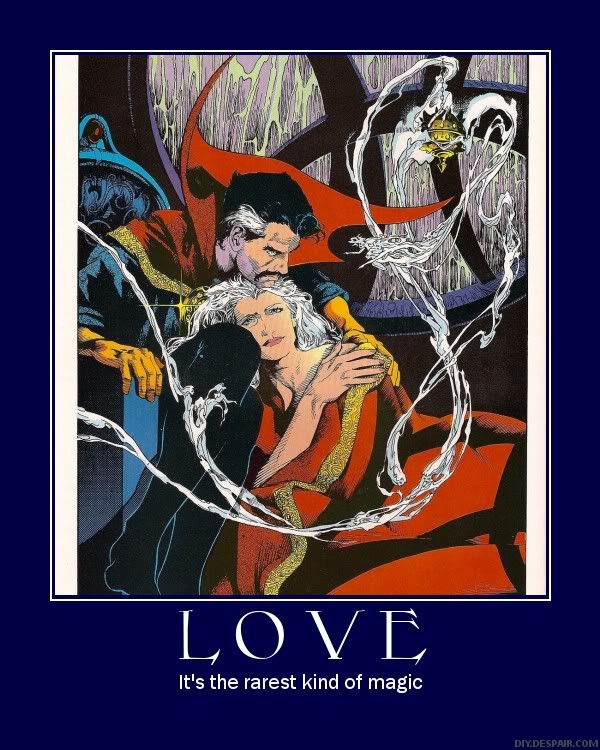 Quick bits of catching up:
1) Hey! I won a little contest over at
Progressive Ruin!
Go check out the exclusive poster there!
2) Legendary comic blogger/Dr. Strange fan (and source of several Dr. Strange posters)
Neilalien
has decided to step away from blogging a bit. Wishing you well!
3) Updated the blogroll on the sidebar. Welcom to
Pogue's Run
,
Beware of Geek
, and
the Way of the Word
! Check them all out!