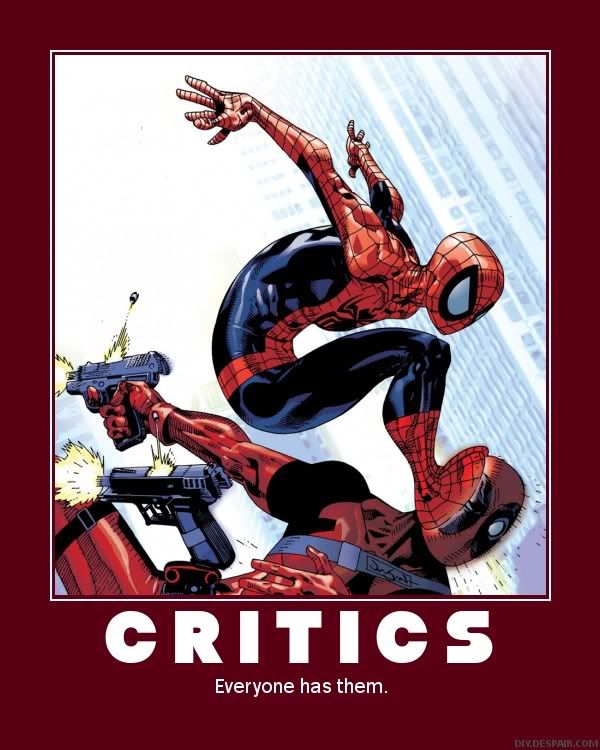 Hi everyone! Want to break into the exciting field of online comics journalism, but you lack the skill, the connections, or the ability to hold a conversation with anyone for more than 30 seconds at a time? Well, now it's easy! The "interview" template is easy to use! Just fill in the Blanks!
INTERVIEWER: Explain to me the appeal of (TITLE)?
WRITER: I've always loved (TITLE) ever since and his epic (WELL RECEIVED STORY FROM CHILDHOOD). The book has unlimited potential with the wide array of characters and settings available.
INTERVIEWER: Awesome. But what do you think of the characters?
WRITER: Well I've always liked how

(MAIN CHARACTER) is (MAIN CHARACTER TRAIT) and their interactions with (SECONDARY CHARACTER). That dynamic has always struck me as a strong one and it's one I want to explore. Something that I've always tried to make sense of is how (GENRE TROPE/INTERNAL CHARATER CONTRADICTION) works, so I think I'll look at that too.
INTERVIEWER: Tell us about your plans for the story
WRITER: Well in my first issue we're going to have (MAIN CHARACTER) in a new kind of situation. This is going to force to re-evaluate certain preconceptions and existing relationships, particularly with (SECONDARY CHARACTER).
INTERVIEWER: What can you tell us about (ARTIST)? What do you feel he brings to the series?
WRITER: He's a great guy and one of the best in the industry, a real diamond in the rough. He does some amazing work trying to (ARTIST STYLISTIC QUIRK) that is note perfect for where I want to take the series.
INTERVIEWER: Any final thoughts or spoilers?
WRITER: Two Words: Stay Tuned.
Give it a try today!