Sorry it's taken me so long to get to this, it's been a long time coming, but Real Life concerns took me away from serious blogging. Also, I wanted to make quite a few posters, and to break up my commentary, so expect more in the coming days.
And away we go.
(NOTE: I apologize but several of the videos I could not embed, so you will have to click on the links).
My thoughts in brief on the finale: While not nearly as awesome as this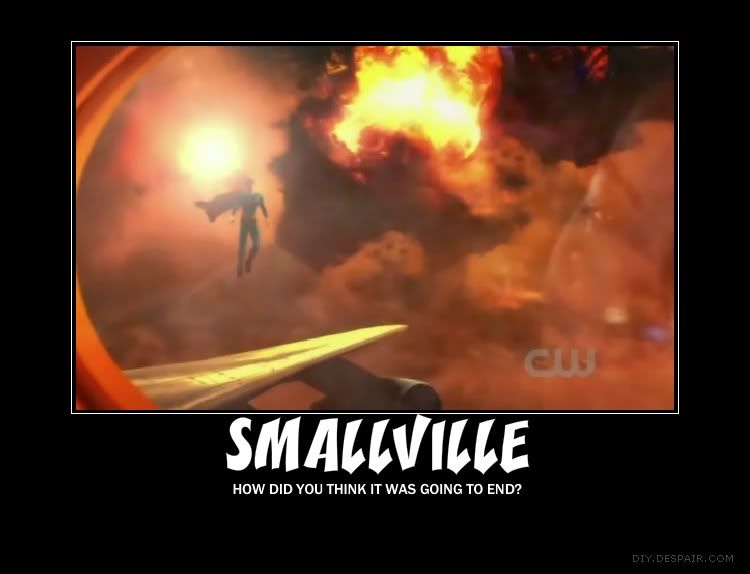 It's not nearly as bad as
THIS
So overall, it's about the same as
THIS
. Which is to say, the bog standard for Superman TV. Which was about what I was expecting, and what just about anyone should have expected out of this franchise.
More on this next post