Plot Devices that Need to Go Away #11

THE DYNASTY

Also known as
: The ______ Family, the ____ Corps, League, etc.
What is it?
It's a group of of a characters based around a primary "Classic" character, with multiple versions of the same powerset/personality/narrative arcs with only moderate tweaks.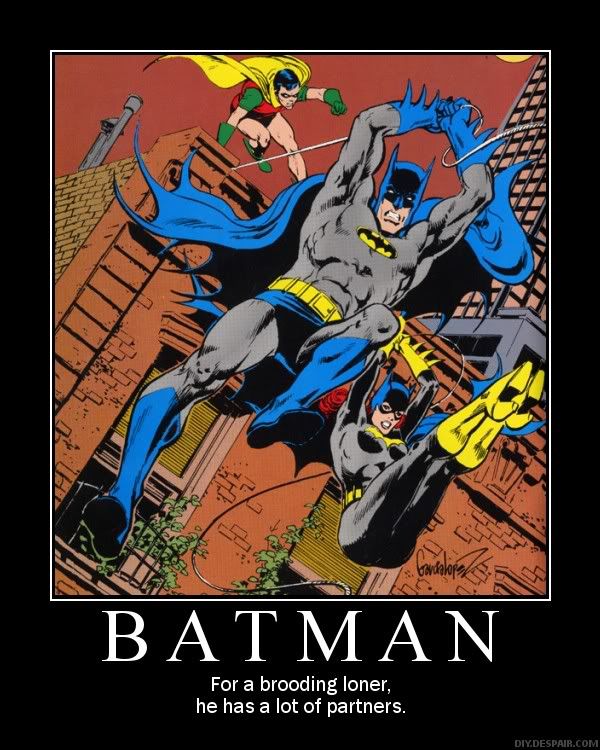 Why Do Comic Companies Do It?

Multiple reasons:

1) Nothing succeeds like success and excess.
2) It's easier to come up with a variation of an old character than to create a new character or to modify/retcon the old one to fit the new variation.
3) Because creators increasingly keep their most original ideas for their own projects.

Recent Offenders Include but are not limited to:
Superman - Superman, Superboy, Supergirl, Powergirl (yes she counts), Steel, The Eradicator.
Flash - Barry, Wally, Jay, NuImpulse, Jesse Quick, Max Mercury, Bart/Kid Flash
Green Lantern - Hal, Kyle, Guy, John, Alan (I don't count the non-Earth ones here).
Batman - Bruce Wayne, Dick Grayson, Azrael, Red Robin, Robin, Batwoman, Batgirl, Spoiler, and I'm sure there's a couple more I'm missing.
Green Arrow: Oliver Queen, Connor Hawke, Arsenal, Speedy, Arrowette (sorta counts?)
Oh, and if you think this is just a DC thing...you're wrong, because Marvel is jumping on this bandwagon like it's going on out of style.
Captain America - Steve Rogers, Bucky, Patriot, Nomad, USAgent (sorta counts if you ask me) and I could make a case for Jack Flag
Iron Man - Iron Man, Rescue, War Machine
Hulk - Red Hulk, Green Hulk, the three She-Hulks, A-bomb, the other two Hulk kids...
Wolverine - Logan, Daken, X-23

Spider-Man - Peter Parker, Venom, Anti-Venom, Spider-Girl/Arana, Spider-Woman, Arachne/Julia Carpenter
Patient Zero

While the SHAZAM Marvel Family are certainly the first "family" of supercharacters, I don't count them as part of this particular phase.
No, I think Patient Zero is the 90s "Batfamily" and "Superfamily" of comics where most of these guys (Superboy, Azrael, Nightwing) really started spawning their own separate titles.
Why does it have to go away?

Redundancy, pure and simple - guys like Superman and Batman aren't unique if there are 9 other people in the same universe who can do almost the same thing.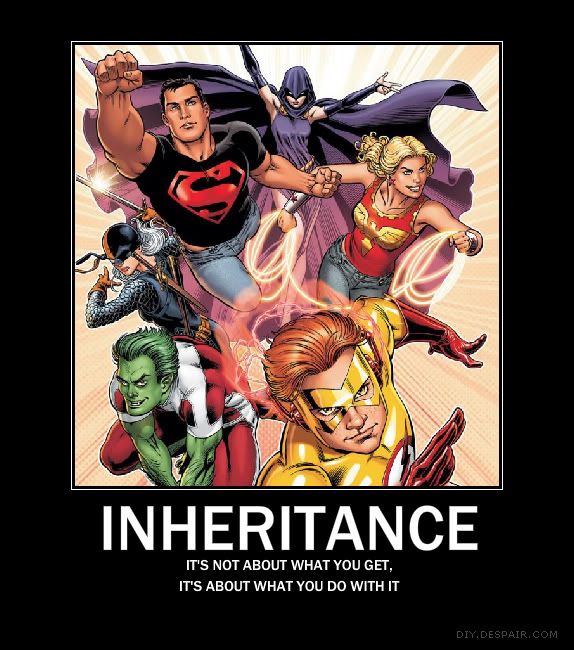 Angles for Redemption of the Device:
OK, I admit that the Kon-El/Conner Kent clone Superboy is a guilty pleasure of mine, but that said? The best thing to do is to phase out a lot of these unnecessary variants or at least start making larger distinctions and differences - and keeping them apart from each other wouldn't hurt either.