There are two primary schools of thoughts regarding how the events that occur in a superhero comic universe would impact
religion
.
1) No fundamental change - sure there might spring up the
occasional
flash cult for a certain superhero (this happens to Superman
occasionally
), but for the most part, things would stay the same, with the superheroes with the names of mythological gods dismissed as impersonators or just guys who liked the name.
2) Major fundamental changes with entire
religious
structures dedicated to
superbeings
.
Both of these are a little simplistic, and don't really account for all factors.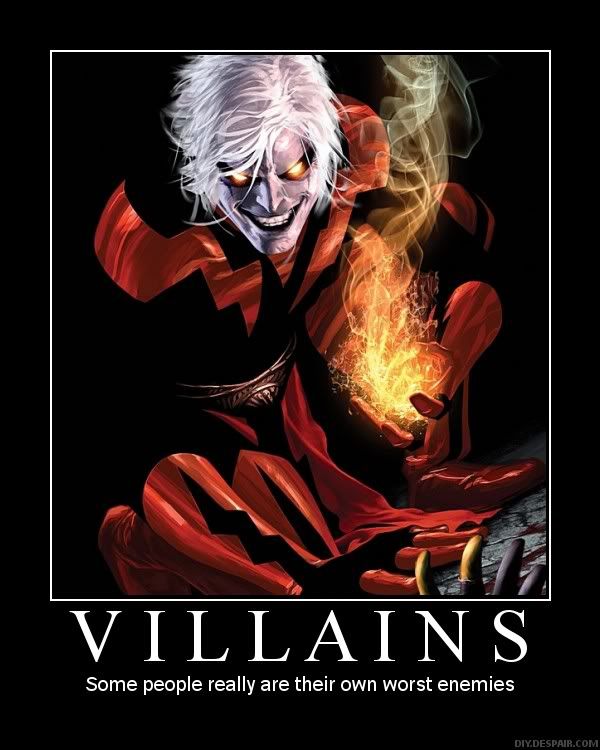 First, the
argument
that the mythology-based superheroes are simply extra-dimensional beings is a double edged sword - while it could be used to keep a Church of Thor from springing up, it would also be used by the Richard
Dawkins
types to discredit contemporary religious figures. It doesn't take much imagination to see how "Christ was a
Mutie
!" could have a very fractious impact on modern Christianity, and the same holds true of every other modern religion. After all, once you've argued that one "god" is a super-alien, it opens the door to say they all are/were - which reduces every religion to a simple affiliation - like picking which sports team is your favorite or your political party identification.
The
flip side
of course, would be the false messiahs - as every fringe radical
religious
organization with minimal scruples and maximum ambition would be promoting their own "super-savior" figure - a mutant or meta or enhanced or enchanted human to use to promote that theirs is the one true way. This promotion would likely involve a
bodycount
.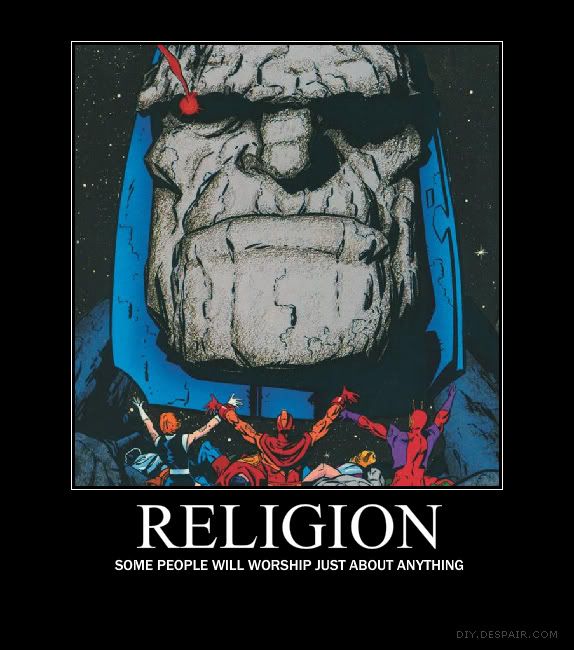 Next, with the frequent
Resurrections
of famous
superbeings
, the question of the afterlife would seem answered - particularly with the existence of someone like the Spectre or the firsthand accounts of
superhumans
who've been beyond the veil (Green Arrow, Superman, the Fantastic Four, etc). Of course, every reporter and theologian on Earth would be constantly hounding them for exact details of their experiences to try and match them with their own belief systems. And in areas where they would conflict, one would imagine religious scholars and pundits of all stripes to do their best to discredit the accounts entirely. Of course, discrediting does nothing to solve the larger issue of what happened, as the alternatives lead to a lot of questions - particularly "why do only super-people, even ones without powers, come back from the dead?" And there are no good answers there.
And of course, you could start looking into all sorts of things the existing
religious
institutions would be trying to maintain legitimacy or, if possible, claim supremacy. It's not too much of a stretch from real life to imagine a group of Vatican scientists (no, that's not an oxymoron - go read it for yourself) using a dimensional portal to contact Heaven, and accidentally opening a portal to, let's say, the Dark Dimension or
Apokalips
.
So, needless to say, the oversimplification of religion in comics, while it is done for good reasons to avoid offending sensibilities, does close off some rather amusing story opportunities.