Kirby that is. Enjoy this shiny wacky meme and see if you can spread it on!
You Might be a Jack Kirby Character if....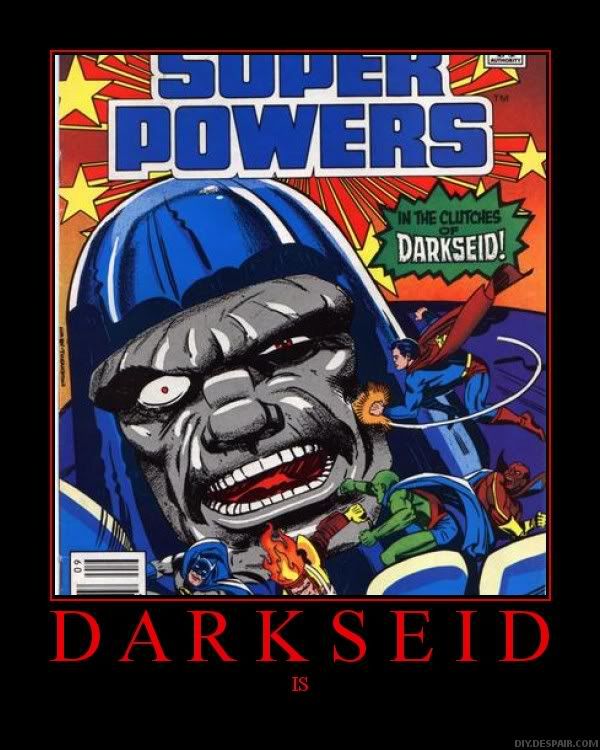 -you part your hair on the right.
-you own a bulletproof shield.
-you've ever destroyed a city
-your eyebrows are pencil thin and upswept, or look like saw blades attached to your forehead
-you are still fighting Nazis….in 2005
-your beard stubble grows in perfect vertical lines
-you constantly refer to yourself in the third person
-you have oversized hands with big, blocky fingers
-you tend to be surrounded by orphaned street kids whom you have to constantly keep out of trouble
-you are from a secret kingdom located in a hidden valley
-VERILY! THOU DOST SPEAKETH IN A MANNER AS WENCE SHAKESPEARE DIDST ROAM THE EARTH! AND THOU MAKES ALL MANNER OF PROCLAIMATION WITH GREAT ROBUSTNESS AND VIGOR!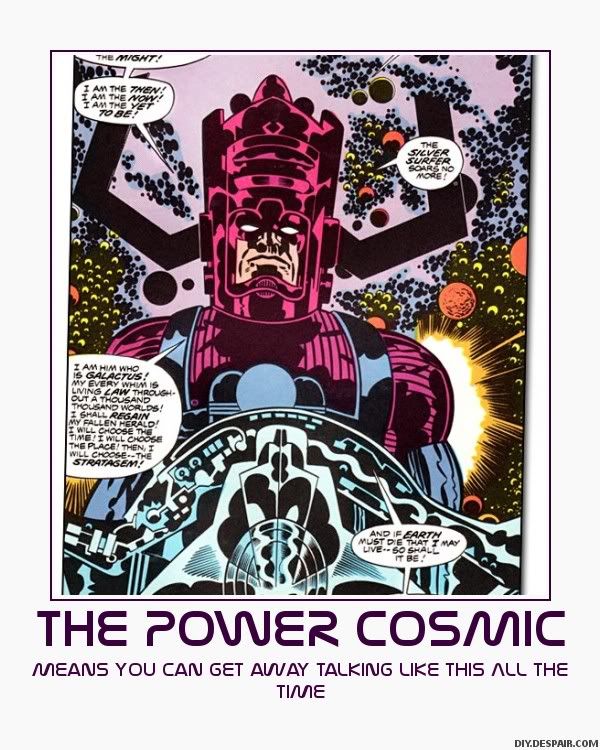 -your friends are asking you to take a joyride on untested military equipment
-you were experimenting with radiation during the 1960s when everyone else was experimenting with drugs
-a haze of energy and big black dots constantly surrounds you
-your name is immediately followed with a dramatic title or simile (i.e. "THE SENTINEL OF SECURITY!" or "THE HORROR THAT WALKS LIKE A MAN!")
-you find yourself performing amazing gymnastic feats during everyday life (i.e. you do cartwheels while grocery shopping, or you do a flying somersault into your car).
-you can give dissertations on ethics and good citizenship while performing amazing gymnastic feats.
-you mock your opponent's technique and strategy WHILE you are handing them a beating.
-you're a cigar-chomping tough guy with a heart of gold from the Bronx.