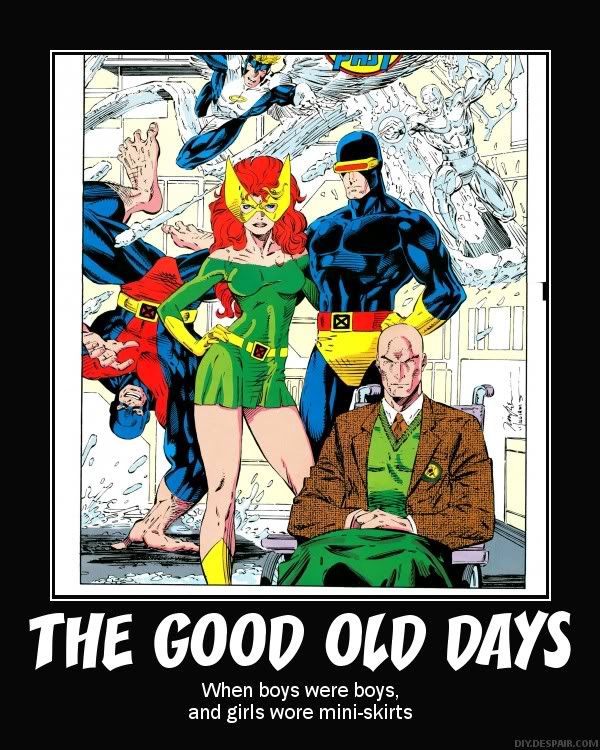 -I cannot for the life of me imagine anything more pointless or unneccessary than
another dystopic X-men alternate timeline
.
-Except for maybe another Wolverine title.
-Or another Deadpool title.
-Although, come to think of it, the current status quo for the X-franchise is a not-bad metaphor for the mentality of the big two comics - a group of people who have chosen to isolate themselves from the larger world and no longer even try to interact with it on equal terms. They dream of glory days that they helped to end with short-sightedness and petty grudges.
- I miss fiendish deathtraps in comics. It's just something that isn't done anymore, and it's kind of a sad loss if you ask me.
-
Calling comic writers "Architects"
is silly for a whole host of reasons. For the most part, they don't actually design anything as opposed to maintain an existing structure - that's not design, that maintenance. But as I've stated before "Corporate copyright Maintenance men" doesn't have quite that ring to it, you know?
-Another "This is something we don't need to see again" - a replacement Fantastic Four member.
-I feel sorry for the writers who have to fill in for JMS on Superman and Wonder Woman. Imagine spending all those years striving to work on your craft, climbing the rungs of the corporate field, with your dream of getting to work on one of the biggest franchises in history. Then, when you finally get there, you're hired to be a glorified ghostwriter. That's got to sting.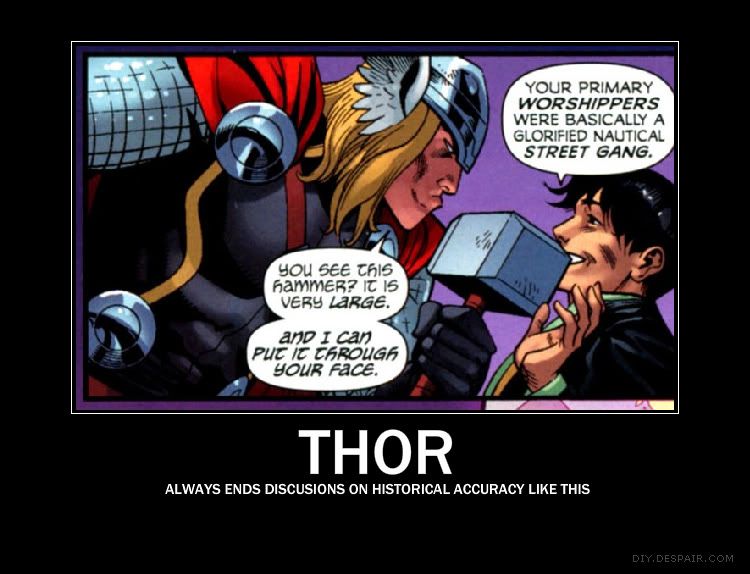 -Does anybody remember when superheroes actually fought each other because they...actually didn't like each other that much? As opposed to fighting each other because of some disagreements about a vague political debate?
-OK, let me get this straight - in the Captain America series right now, Bucky (the current Cap) is being put on trial for a few murders he committed over the course of about six decades, but Wolverine, who probably has a body count that would put him in the Hague for a war crimes tribunial and spends nearly half his time as a member of a group of untrusted mutants is a full-fledged Avenger who goes out in public and no one even bats an eye? How does that work?