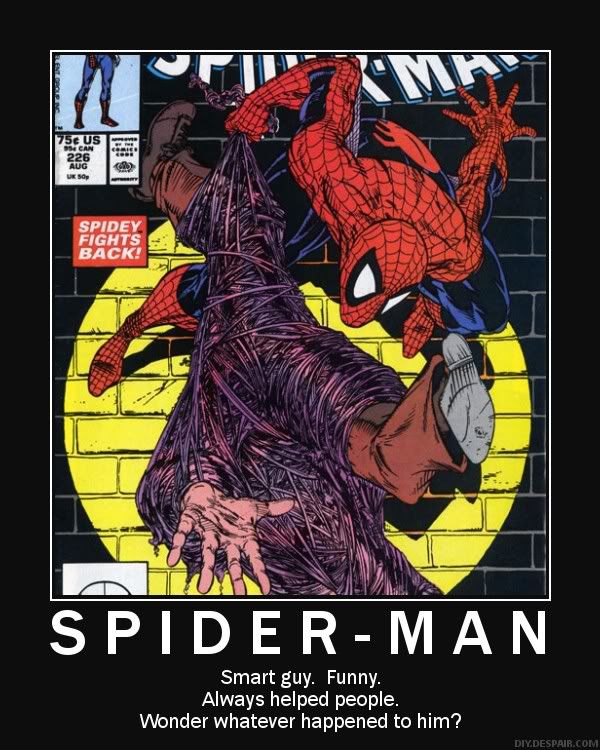 Now, I'm sorry to dissappoint, but that's not going to happen. However, in the interest of fairness, I feel I should explain why.

First, if you comb through the archives of posters here, you'll find very few that use any of the images since the reboot. Primarily this is because there's nothing I've seen in the material to date that's any better that what I already have from older, more well-regarded stories. However, it's also because I feel that using that materials for posters gives the material a degree of legitimacy I don't think it warrants.

Second, I'm also going to point out that I really haven't read any of the Spider-books in some time, although I do follow the commentary so I know the general gist of it. The trouble is, I mostly don't care. I've stated that I don't think this is going to get reversed as long as the current editorial group is there, or unless the next film serves as some kind of catalyst.
Third, end of the day, I don't want to read these things. I really don't care about the ineffective, ineffectual, bland Peter they're serving. I've got better things to do with my time.

But thank you for the request anyway.