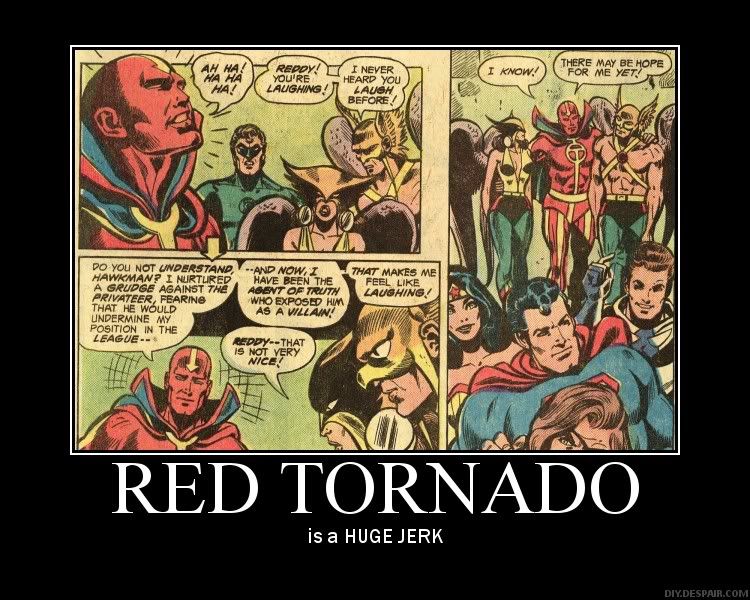 Plot Devices that Need to Go Away #5
SUPERHERO EMO
Also known as:
Emotional Realism, Superhero Trauma and Uberdrama.
What is it?
Attempts to give greater "maturity" to a comic character by saddling them with additional personal tragedies and angst.
Why do comic companies do it?
The theory goes that heroes with greater hardships are more 'relatable' than those that don't.
Recent Offenders include but are not limited to:
The X-Men, the Titans (all versions), Spider-Man, Green Lantern (all versions, but especially Kyle Rayner), The Sentry, She-Hulk and every character featured in "Avengers: The Initiative" plus many many more.
Patient Zero:
Again, we have to go with that classic of Superhero Angst -
GWEN STACY.
Ugh. Between that and Claremont's early run on the X-Men, when they were defined virtually EXCLUSIVELY by all the crap that happened to them because they were different, the trend was set very early on to have a hero be defined by increasing amounts of emotional trauma.
Why does it have to go away?
Because at this point, it's become as laughable (if not more so) than the angst-free superheroics that preceeded it. Because the entire point of the superheroic ideal is one of uplifting against impossible odds and doing good. Because every extra bit of angst takes away from the belief that people can improve themselves and make the world a better place. Because people who do right should have some reward in fiction, because lord knows it is all too rare in reality.